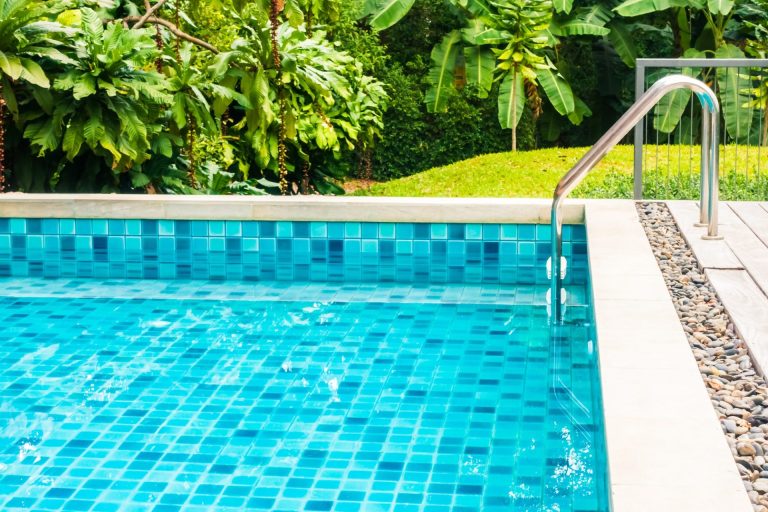 The day has come. You have made the decision to sell your house. However, we are going to tell you some of the renovations that might stop you from finding the right buyer. If you have any of these home renovations and you want to sell your house, you may have trouble. Some of them are easier to work with than others. But if you have any of these home renovations and you want to sell, we buy houses with any of them. So, let's look at some of the renovations that may make it hard to sell a house.
We Buy Houses with Converted Garages When Many Won't
Something that a lot of homeowners choose to do is to convert their garage into another room. Maybe they need it for an extra bedroom. Maybe they needed a home office due to COVID-19. Whatever the reason was, the garage had to go.
There are a lot of possibilities for your garage space. You can make it into another living space or a gym. However, that's something that not all buyers will be happy about. In Massachusetts, you know how cold the weather can get. The garage is going to be a lot more valuable to a potential buyer than the extra room. No one wants to shovel the snow off of a windshield to go to work when the car could have stayed snow-free and fairly warm inside the garage.
We Buy Houses with Combined Rooms
You have two big bedrooms and you're only using one of them. You get the brilliant idea to combine two of them to create a huge walk-in closet. It seems like a good idea at the time. But suddenly you have to sell your house, and no one is buying it. This could be the problem.
Eliminating powder rooms or living space can chase away potential buyers. They may be looking for a home with a few bedrooms in it so that they have places for their children, or they want to have guest rooms.
We Buy Houses with A Lot of Color
You love lots of bright colors. We get that. You decided that you wanted to make your home eclectic and color your rooms each a different color. Or maybe you colored them with different colors in the same room. No matter what you did, if you decide to sell at some point, you will likely find that potential buyers won't love the purple and yellow striped room. The good news is that unlike some of these other mistakes this one is easy to fix. It simply means you want to paint over them using neutral colors. Unfortunately, this can take a lot of time and money that you may not have.
We will buy your house even with the walls painted in the brightest, gaudy, eye-blinding colors you can imagine.
We Buy Houses with Swimming Pools
If you were living in a state in the south, like Florida, people are going to expect a swimming pool. Chances are that buyers there aren't going to mind it and will welcome it. However, when you're in Massachusetts, it's not as common. A pool may look like a very expensive issue here because the weather is unpredictable and cold. Pools also require a lot of maintenance and upkeep that a lot of buyers would rather not deal with.
Plus, there are insurance costs and it's an attractive nuisance. However, we are happy to purchase your home with a swimming pool.
We Buy Homes That Were Renovated Without a Permit
Did you do some renovations on your house on your own? Or maybe you hired someone to do it for you? If so, you might have trouble with selling your house. It's possible you'll need to have the home inspected before you sell it. A buyer could also ask for permit copies if you had renovations done.
There are a few costs that are involved if the work was unpermitted when you are selling your home and the work needs to be torn out and redone by the citty. It's even possible they are going to fine you.
So if you have had unpermitted renovations done and you want to sell your house, we'll buy your house without hassle.
We Buy Houses Even if You Have Carpeting
Although it's nice to have some carpeted areas in the house, it's not a good idea to have the whole house carpeted. Carpets are often unattractive to people who are buying their first home. they might be searching for a house with hardwood floors.
Most people are put off by carpets because they are often unattractive and make rooms look dated. Having a carpeted home can decrease its selling price while having hardwood flooring in the home can make it worth more.
We Buy Houses with Wallpaper
Patterns and textures on wallpaper often make potential buyers feel very overwhelmed when they go into the home. in addition, it also can be a huge pain to remove wallpaper. To a lot of potential buyers, wallpaper might just be the dealbreaker.
if you want to sell your home, you should consider removing the wallpaper and painting your walls using neutral colors. But that also can take a lot of time. You can simply sell to us – we don't care about wallpaper!
We Buy Houses with Unusual Landscaping Features
Inside the home isn't the only part that can put off a potential buyer. Something outside your home also might make buyers think twice. Maybe you put in a cool pond because you liked the look of it. Or maybe you put up a gazebo because you wanted some more outside seating. This is something that can put people off. Not everyone wants to have a gazebo in their backyard. So it can be hard to find someone who wants to purchase a house with these unique features.
Want to sell your house and don't want to spend time looking for the right buyer? Then you want to give us a call. We're glad to buy homes with any kind of landscaping features.
If you have any of these renovations and you want to sell your house, don't worry because we buy houses in any condition, including when they have one of these renovations. Simply contact us through chat and we'll be happy to give you a fair quote.