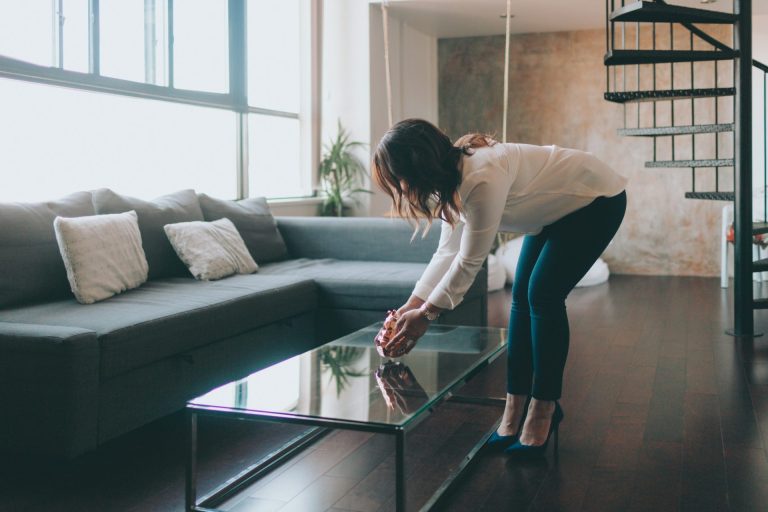 When you are selling a house, one of the biggest things that you have to do is to stage it. This gets the house ready for people to come and look at it. Unfortunately, a lot of people make common mistakes when they stage a house before selling it, so we are going to look at some of the common staging mistakes when people are selling a house.
Selling a House Staging Mistake 1 – Asking What's Trending
The first mistake that you want to avoid making when you are staging a home is going by what is trending. The truth is that when you are staging your home, what's trending doesn't matter.
Even though you want to impress your buyers, becoming familiar with what is 'in' right now won't be the right way that you should do it. This could make you alienate people. Say you decide that you want to fill your home with the farm décor because that's what's in right now but the people who might buy your house aren't into that. The truth is that not everyone follows trends.
Staging the home isn't going to be the same as doing interior decorating. When you are decorating your interior, you're striving for a specific style, like shabby chic, industrial or beachy. When you are doing your home staging, it means that you are giving a home a bit of personality and not pigeonholing it to a particular aesthetic.
It's best to do something called transitional style. It's not really traditional, it's not really trendy, it's in the middle.
Selling a House Staging Mistake 2 – Overloading on Neutral
It's true that you want to make your house feel airy, light, and a bit neutral. However, also is possible to make it too boring, bland, and sterile. This can make your home lack life and personality. Even though a lot of people think that color is the enemy, it really isn't.
If the living area is large and has high ceilings and natural light is coming in, chances are that you have creative space for adding your focal wall. However, this isn't going to work for the smaller rooms that have low ceilings or a bungalow-style home. The last thing that you want to do is to make a room feel closed in, dark and small.  It's a good idea to leave your furniture neutral and use color accents such as pillows, rugs, and even have your own accent wall.
Selling a House Staging Mistake 3 – Not Updating Your Paint
One of the biggest mistakes that people can make when they stage a house to sell is not updating the paint. If you have neutral walls, that's one of the great reasons that you want to paint. It's going to make your potential buyers feel as if the home's brand new.
It will help with creating the smell and look that new homes have and make it feel really fresh to the buyers. You also want to look at your ceiling and see how that paint is doing. Chances are that it could use a new coat too.
Below are a few suggestions for wall colors:
Benjamin Moore's Revere Pewter
Sherwin Williams' Mindful Gray
Sherwin Williams' Shiitake
Selling a House Staging Mistake 4 – Rooms Feeling Like Dungeons
You want to make sure that you have a lot of light in the rooms, so make sure that the lamps are on, the room is lit and the shades are open. It's a huge deal to get your lighting right. Below are some tips that you can use to help you do this.
Take Down Dark Colored or Heavy Window Treatments – Draped tassels, bulk fabrics, and anything else that will block light needs to go. However, it's also important that the windows don't look bare. So stick with translucent and light curtains for accenting the windows that don't block the light.
Count how many lights are in each of your rooms – If you have rooms that have less than 4, you want to add some light to that space. This includes recessed lights, sconces, and lamps
Use cool, rather than warm, LED Lights – Look for bulbs that are around 3,000 Kelvins and at least 800 lumens. You also want to make sure that your bulbs are all the same. This will help the home appear cohesive.
Selling a House Staging Mistake 5 – Putting the Furniture in the Wrong Spot
Lots of people put their chairs and couches up against their walls. However, when you go on Pinterest, you are going to see the opposite. It generally will sit several feet from the walls. This creates walkways, natural light, and big windows. You want to think about the way that your room is going to look in photographs and at your open house.
Even though you might not want your furniture to hide in the corners, it's also important that large pieces don't become a barrier. The last thing that you want is to have problems with traffic flow at your open house. This is going to make people wonder how things will go when they are entertaining if they buy your house.
Below are some steps that you can use to play with your furniture arrangement.
Begin with putting a rug in the room's center. This will help with defining the space. Play around with the arrangements of furniture to create areas for conversation.
Think about where your agent's going to stand when they are taking the listing photos. Be sure that your furniture isn't going to hog your pictures at their angles
Think about how people are going to go through that space during your open house or showing. Remove the large pieces that will disrupt your flow.
Selling a House Staging Mistake 6 – Monopolizing the Room
Even when you love that huge comfy couch and it is great for that transitional style, you might want to choose something smaller if it's too big. The reason is that it can make the room appear smaller. But, funny enough, large rooms look small if they don't have any furniture in them.
Therefore, if you have a vacant home that you are trying to sell, you want to hire someone to stage important rooms. Here are the important rooms when staging.
Almost 90% say the living room is most important
About 65% say that kitchen is next
60% say that the bedrooms are the ones to stage.
It's around $1,000 for staging a home. even though this sounds expensive, it's something that you can subtract from your sale price, a lot like your agent's commission. This will affect the final capital gains you will be taxed upon. Not only that, but a lot of buyers ask to purchase that furniture that is used to stage the house.
Selling a House Staging Mistake 7 – Forgetting the Outside
Picture this. You have gotten dressed up for a party. But you didn't do anything with your hair. People are going to wonder if you simply got that new dress because you have bad hygiene. That's what neglecting a yard can do for you. this will make people think that you really didn't take care of the house, even though it looks gorgeous.
When you have a well-cared-for yard. It's going to show that your home is cared for. Buyers are going to think that you have been on top of everything, including your yard. Below are some ways that you can stage your outside areas, along with pulling weeds and maintaining your lawn.
Define some cozy areas for sitting by using string lights
Set up bistro chairs and a table with a nice centerpiece
Top your potted plants with some cedar bark. This will make them look a lot nicer.
Selling a House Staging Mistake 8 – Staging without Cleaning
So many people forget how valuable a clean smelling home is. People who come in aren't going to care about a room that is well-designed if it has dusty shelves and a dirty carpet.
You want to make sure that you are cleaning your house from attic to basement. Make sure that you have sparkling windows so that they will let in a lot of light. You also want to deep clean the carpets and polish your floors.
Sweep your garage and organize it and get rid of any of those stubborn oil stains that are on your garage floor. Make sure that you also focus on your entryway. Get rid of fingerprints from the doorknobs and remove the cobwebs from your light fixtures. This will help with that important first impression.
These are some of the staging mistakes that you want to avoid when you are selling a house. Would you rather not have to worry about staging your house and just want to worry about selling it? If so, we can help you. We can give you a fair cash offer without any staging needed and without any worry about paying an agent commission. Contact us to find out more.